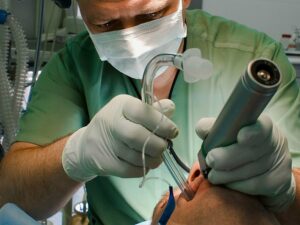 Intubation can be HARD!
One of the more challenging parts of saving a critically ill patient is proper intubation. 12% of the time, patients require a second attempt for successful intubation, often leading to soft tissue and vocal cord damage. The SETTI Intubation Design combines flexible distal tip accuracy with motorized tubular drive to increase successful first-time intubation.
---
Approximately 25-30 million operations requiring general anesthesia are conducted in the US annually. The nature of these operations requires relaxation (paralysis) of all the patients' musculature. This is accomplished through the use of a variety of different anesthetic medications. The rapid, safe, and successful placement of an Endotracheal tube presents the greatest technical challenge to an anesthetist or any level of care provider involved in establishing breathing and circulation of a critically ill patient. Ineffectively managing the "difficult airway" can lead to significant morbidity (anoxic brain injury) or death.
---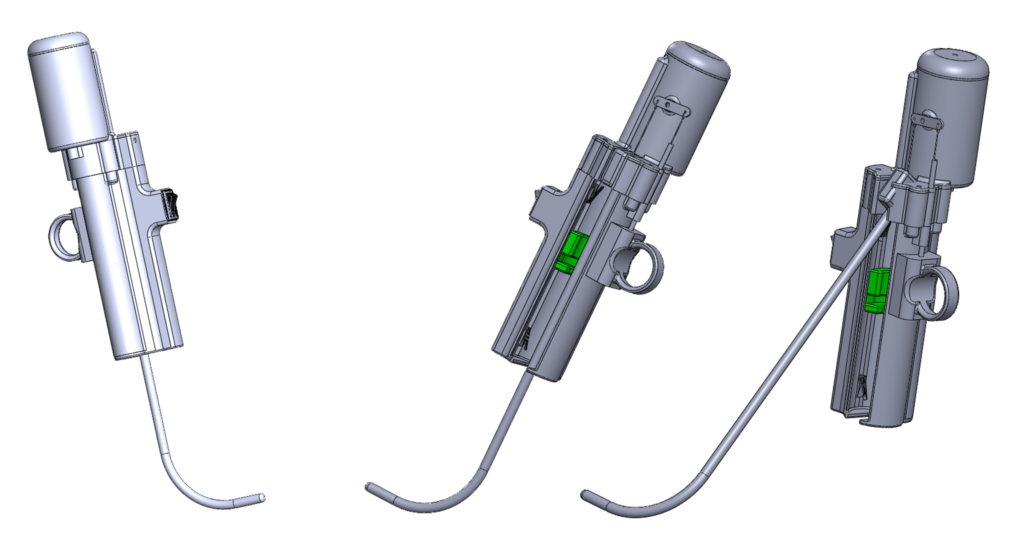 ---
Tube-Advance, Flexible Distal Tip Design with embedded Camera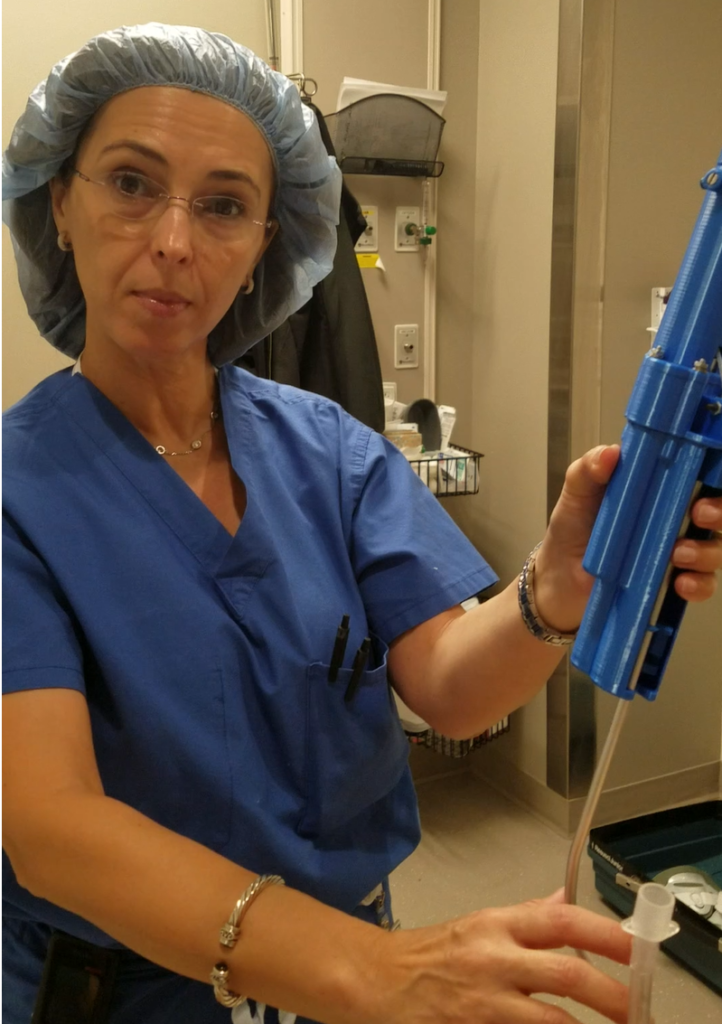 The CR&D solution protects the soft tissue and vocal cords by introducing an intubation design, created by an anesthesiologist with 20 years of clinical experience and feedback from dozens of anesthetists and Emergency Room physicians. The SETTI distal tip provides highly improved accuracy, resulting in optimum intubation success, increased survival rates, and reduced recovery time. A video laryngoscope offers improved visualization for difficult airways, however it offers no advantage of placing the tube correctly. The SETTI device allows the clinician to guide and advance the breathing tube with one hand. When used with a video laryngoscope, the SETTI device will offer a safer, more successful approach to any intubation, especially in the difficult airway or a situation when the clinical experience of the care provider is below the expert level.
Key Features
Thumb-activated, steerable distal tip
Forward advancement of intubation tube using one hand (motor driven)
Removable and disposable guide arm.
Replaces TWO devices, bougie and laryngoscope by combining into one device
One-handed intubation, freeing up other hand for inflation control.
Reference Material
"The Difficult Airway: Common Errors During Intubation",
Joshua Boucher, MD, EM Attending Physician, EMS Fellow, Morristown Medical Center, 2016
"Unanticipated Difficult Airway Management in the Pre-Hospital Emergency Setting."
Xavier Combs, MD, 2011
---
---
Interested in hearing more? Contact us.